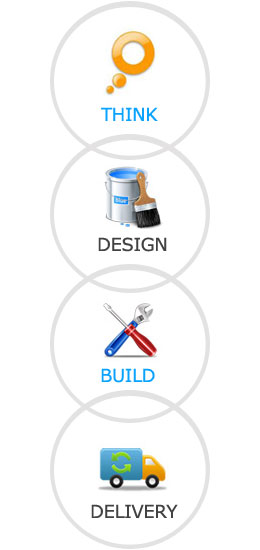 XWebSEO is a full service IT Solutions & Services provider based out of Los Angeles, with over a decade of experience in offering interactive web solutions and marketing services. With a perfect blend of creative passion, technical expertise and online marketing experience we offer solutions that empower businesses. XWebSEO's dedicated team brings together domain expertise and professionalism to deliver process driven solutions that include:
Branding Solutions
Website Design & Development
Web Applications
Search Engine Optimization ns
Online Marketing
Audio & Video Editing
Right from building a brand from scratch, improving an existing design, automating legacy systems, boosting search engine visibility or carrying out an online marketing campaign, XWEBSEO offers solutions based on industry best practices at competitive prices.
With our "Customer First" approach we ensure that we understand the client's requirements, suggest the best possible solutions, develop and deliver quality products and provide excellent after sales support. We at XWebSEO offer complete transparency that allows you to be involved in every stage of the development.
With the perfect mix of creative zest, in-depth industry knowledge, elaborate customer interactions, technological expertise, impeccable implementation and a promise of excellent after sales support and service, XWebSEO is here to empower your business.
Testimonials
XWebSEO, helped us put our brand and product right on top. They offered the perfect end to end solutions, right from developing our logo, to website to the Search Engine Optimization, they took care of it all. Great job. - Michael Reed
XWebSEO helped us revamp our outdated site, and it was truly amazing. What we enjoyed most was the always ready to help attitude of the customer service executive. Highly recommended. - Julia Thomson
XWebSEO's SEO campaign has been excellent, they have delivered as promised and we have had a huge increase via online sales. If you are looking for an online presence, they are professional and have the required technical expertise. - James Carrof
XWebSEO has been offering us IT Services and Solutions for over 5 years, domain booking, emails, server, websites, updates, online reputation, they do it all and are always a phone call away. - Sam Bagde