In an era where an organizations web address precedes its physical address, website is the most effective way to ensure that your clients find you. With this in mind XWebSEO's Web Design wing combines creative zeal, fresh ideas with latest design tools to create websites with an edge. Encompassing a wide spectrum of services, the full service agency offers turnkey solutions that include Branding and Website Design & Development.
Branding
XWebSEO's branding experts help create a visual identity of a product / service and the organization on the whole. Combining the values, mission & vision of the organization we draw up a pallet of ideas to select from. We help create brands that leave an everlasting impression on a consumer, hence establishing visibility and trust. Along with our standard products that carry a very competitive price tag, we always welcome any custom requirements from our clients.
Branding Solutions
Logo
Stationery – Letterheads | Envelopes | Business Cards
Brochures | Flyers
Sign Boards
Website

Website Design & Development
XWebSEO specializes in crafting websites that are fresh, innovative, functional and in line with current web trends, to help give on online identity to your business, which is the easiest and most effective marketing tool in todays web dominated marketplace.
We offer custom designs, ensuring every Website design that comes out of our studio is absolutely original and fresh. Our process that starts from an elaborate discussion with the clients regarding their business, vision and ideas continues with in depth research by our team to find the latest trends in the vertical along with the competition and finally creating a site that is truly inspiring and puts our clients business right on the map.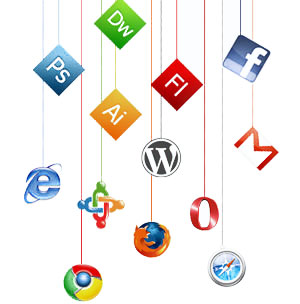 Technology Expertise
Adobe Photoshop
Dreamweaver – XHTML / HTML5 / CSS 3.0
Ajax
JQuery
Javascript
Flash
PHP / MYSQL
OSCommerce
Wordpress
Magento
Joomla
Website Solutions
Basic Websites
Custom Websites
Web Portals
Ecommerce Sites
CMS Websites (Content Management System)
Mobile Websites
Website Revamps
Domain Booking / Hosting
We have designed and developed over 200 websites for clients across business verticals globally, and would be delighted to have you on board as our preferred client.
Testimonials
XWebSEO, helped us put our brand and product right on top. They offered the perfect end to end solutions, right from developing our logo, to website to the Search Engine Optimization, they took care of it all. Great job. - Michael Reed
XWebSEO helped us revamp our outdated site, and it was truly amazing. What we enjoyed most was the always ready to help attitude of the customer service executive. Highly recommended. - Julia Thomson
XWebSEO's SEO campaign has been excellent, they have delivered as promised and we have had a huge increase via online sales. If you are looking for an online presence, they are professional and have the required technical expertise. - James Carrof
XWebSEO has been offering us IT Services and Solutions for over 5 years, domain booking, emails, server, websites, updates, online reputation, they do it all and are always a phone call away. - Sam Bagde